Welcome to the ladies page.
Here you will find current activities exclusive to the ladies at the club.
Congratulations to Bridget Murray on winning the George McDonnell Cup and this years Player of the year award.
Well done to Marie Delaney on winning the Ladies Cup.
2017 Club Championship winner Joan Homan
Congratulations to Team B, Bridget Murray, Marie Delaney & Ann Boylan winners of the Ladies League Pearl Grogan Cup.
R/up Team E, Joan Homan,Pauline Gargan & Patricia O'Toole.
Team
Names
01-Aug
08-Aug
22-Aug
05-Sep
Best Two
Final 19th Sept
Best Two Plus the last game.
Result
Trish Cox
58
56
60
61
114
53
167
Mary Nugent
A
Aontonnete Rae
B
Bridget Murray
51
59
54
55
105
55
160
Win
Marie Delaney
Anne Boylan
Patricia Delaney
61
58
65
50
108
58
166
Maureen Barrett
C
Lucienda Sheridan
D
Josie Cahill
57
60
58
56
113
59
172
Susan Casey
SaraJane Stewart
Joan Homan
53
59
54
55
107
56
163
R/Up
Pauline Gargan
E
Patricia O'Toole
For all club events please remember to check the Notice Board Page.
Congratulations to Bernie O'Driscoll with a Hole in One in Navan on the 11th Aug
Congratulations to Mary O'Sullivan with her first singles win Sunday 18th June.
Well done to Trish Cox winner of the 4th Club Major of 2017 the Jack Fitzsimons Prize. Also nearest the pin on the day Patricia Delaney.
Congratulations to Ladies Breda Finnegan, Trish Cox & Patricia Delaney taking the prizes at the Easter Major

Congratulations to Josie Cahill with the first Club Major of 2017 the O'Connor Cup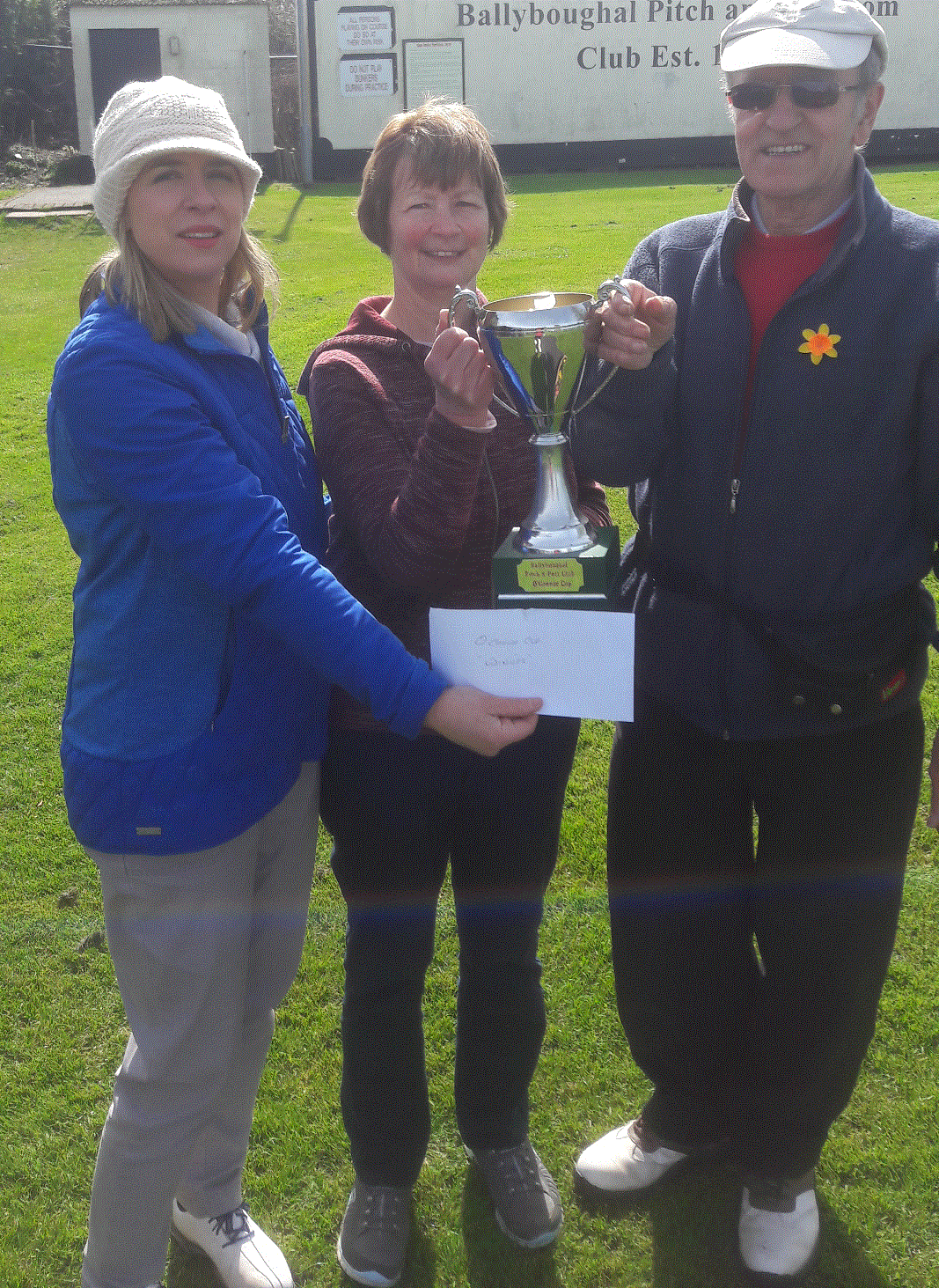 ******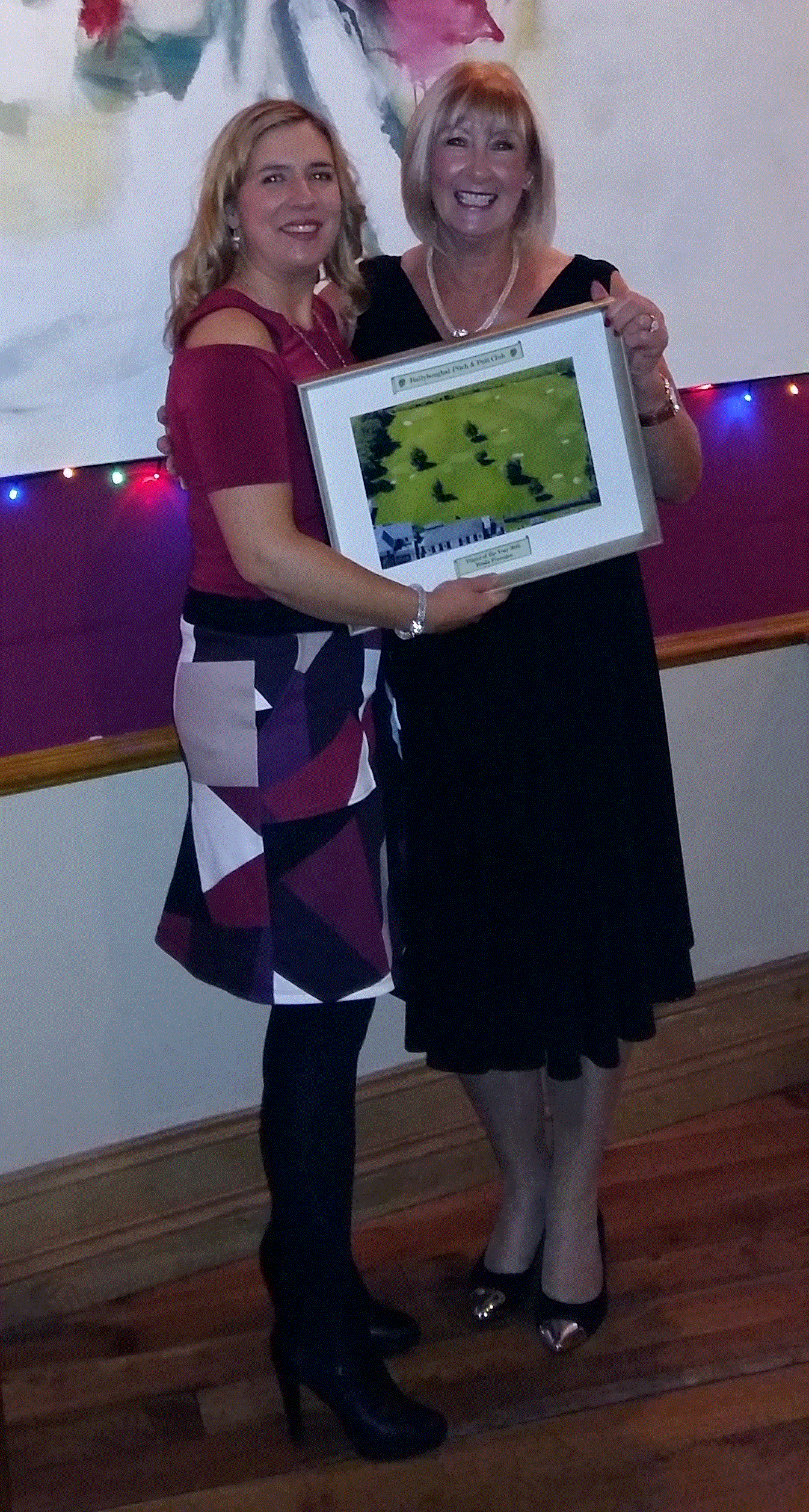 Congratulations to Breda Finnegan on winning the George McDonnell Cup and on being crowned Player of the year for 2016.
*********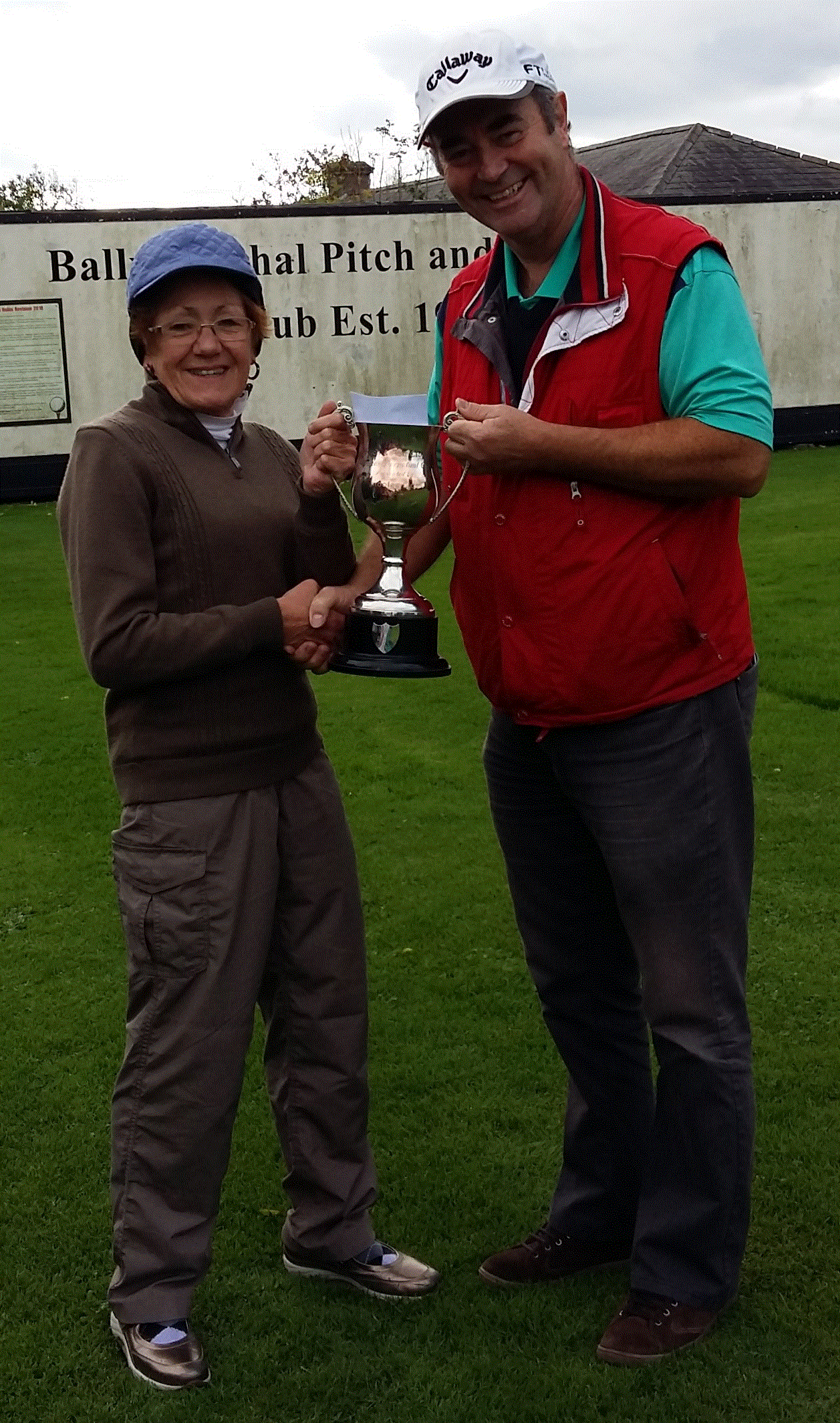 Congratulations to Bridget Ing on winning the Ladies Cup R/up Breda Finnegan

********